Sprouts Gourmet Catering Menus - Fresh ingredients, creative recipes and tasty food selections
Sprouts Gourmet Catering is all about fresh ingredients, creative recipes and tasty food selections. We not only offer catering menus for a wide variety of taste and dietary preferences, but our menus are designed to complement your event style while remaining within your budget.
All the products on our menus are priced including GST.
Experience is a great teacher and to help you benefit from our experience David and Lianne have compiled a Reminder List against which you can check your own plans for your event.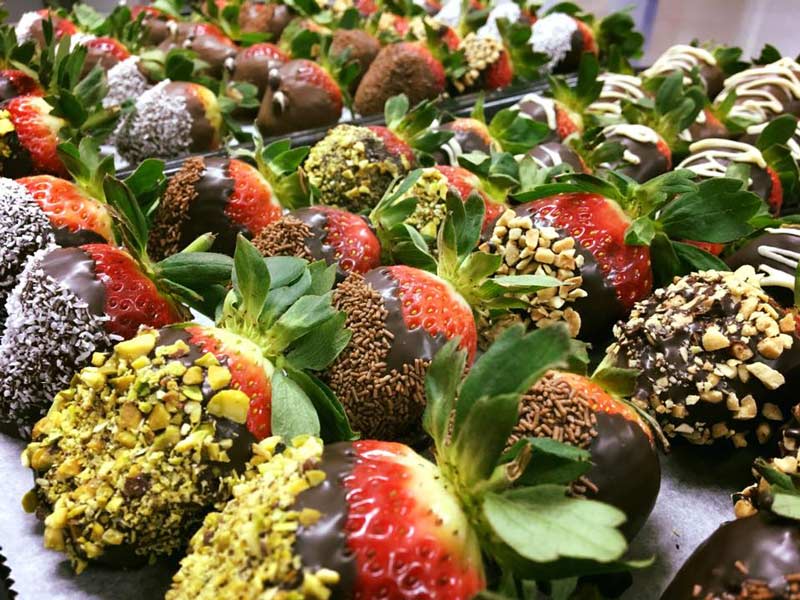 These reminders have been designed to help you plan your special event and further ensure that your function will go smoothly.
Date: Do I need to make a tentative booking with Sprouts to ensure they will be available for my function date?
Venue: Do I need a marquee or hall to properly accommodate the number of my guests?
Back-Up Venue: Will my first venue choice accommodate a change in the weather?
Space: Have I sufficient room for my guests to be seated or standing comfortably?
Kitchen: Is there adequate electricity to my buffet table? Is there adequate heating equipment for my buffet (chafing dishes, gas warmer box, pie warmers, hot boxes, bain marie, ovens)? Do I have enough bench space for plating the meals?
Staff: Have I sufficient kitchen or waiter staff for my function?
Hire: Have I sufficient crockery, plastic plates, cutlery, plastic cutlery, glassware, linen, serviettes, trestle tables, tables and chairs? Can Sprouts organize my hire equipment and include it in my quote to make it easier for me?
Table Accessories: Do I have adequate decorations, serviettes, filled salt and pepper shakers for my tables?
Catering: Do I need to book an appointment and discuss personal requirements or any queries I have for my special function with David or Lianne? See our booking procedure.
The Quote: When I receive my Quote from Sprouts do I need to make any changes? See our booking page.
Confirmation: I will need to confirm my booking details with Sprouts. For more information, see our booking procedure.
Our Booking Procedure is an important operational element allowing Sprouts to more efficiently work in with your function needs.
PLEASE REMEMBER THAT A QUOTE IS NOT A CONFIRMED BOOKING.
We ask that you:
Make a tentative booking. Tentatively place your booking date with Sprouts as early as possible. There is no obligation upon you at this stage. We simply ask this so that you are able to secure your date choice in order to avoid disappointment later, should your proposed date be booked out. It is appreciated that if you no longer require your tentative booking, you cancel it with us.
Speak to us early about your function selections, requirements and special requests. This can be done by email or telephone. Experience has taught us that selection requirements change as customers think more about their function. By contacting us early you have time to change your mind.
Present your order as soon as you are ready. At this time we will prepare a Sprouts Function Quotation. This Function Quotation should contain everything you want Sprouts to supply.  This should be carefully checked and amended if necessary.  Sprouts will accept changes to Function Quotations at any time prior to confirmation.
Confirm your Sprouts Function Quotation by contacting us prior to the event. Please also advise Sprouts of your proposed payment method. A 30% deposit invoice will then be issued (for orders over $500). You will need to pay this deposit to secure your booking. Sprouts will accept cash, credit card (Fees will apply), EFT, EFTPOS or corporate cheque.  For electronic fund transfers we will provide bank details, but a payment receipt must be shown as proof of payment. Deposits are non-refundable.
Confirm your final guest numbers as accurately and as soon as possible. Sprouts accepts no responsibility for providing the required number of menued items if insufficient notice is given. We generally require at least 7 days notice prior to the event. If your numbers decrease prior to the event, you need to let us know. Sprouts will not accept reductions within 48 hours of your event.
Final Payment Procedure
Final payment is to be made once your final balance invoice has been issued. This can be paid upon delivery or pick up unless credit has been arranged.
Cancellation

will result in loss of deposit.

Payments made 30 days past due

will be subject to a 10% surcharge.

Credit cards accepted

- Merchant Fees will apply.  EFT or EFTPOS no charge.
Booking Short Notice
Because Sprouts freshly prepare all our food daily, we offer only limited short notice bookings.
These notice times are given as a guide only as we cannot always guarantee the preparation of orders within these timeframes. Notice times are affected by complexity of orders and heavy workloads. So it is always advisable to give us as much notice as possible to guarantee your order.
12 hours' Notice
Only 2 menus can be offered. Only certain items from the Breakfast Brunch and Teas menu and the Office Lunch menu can be selected. Orders MUST be made by phone. We cannot take short notice orders by email.
24 hours' Notice
With a notice period of 24 hours we can offer 3 menus: Breakfast Brunch and Teas menu, Office Lunch menu and Funeral Wake menu.
48 Hours' Notice
For a notice period of 48 hours we can offer 5 menus: Wholesale Pick-Up menu, Breakfast, Brunch and Teas menu, Meal in a Box menu, Office Lunch menu and Funeral Wake menu.