Five star function catering, five star chefs, five star service around South West Sydney.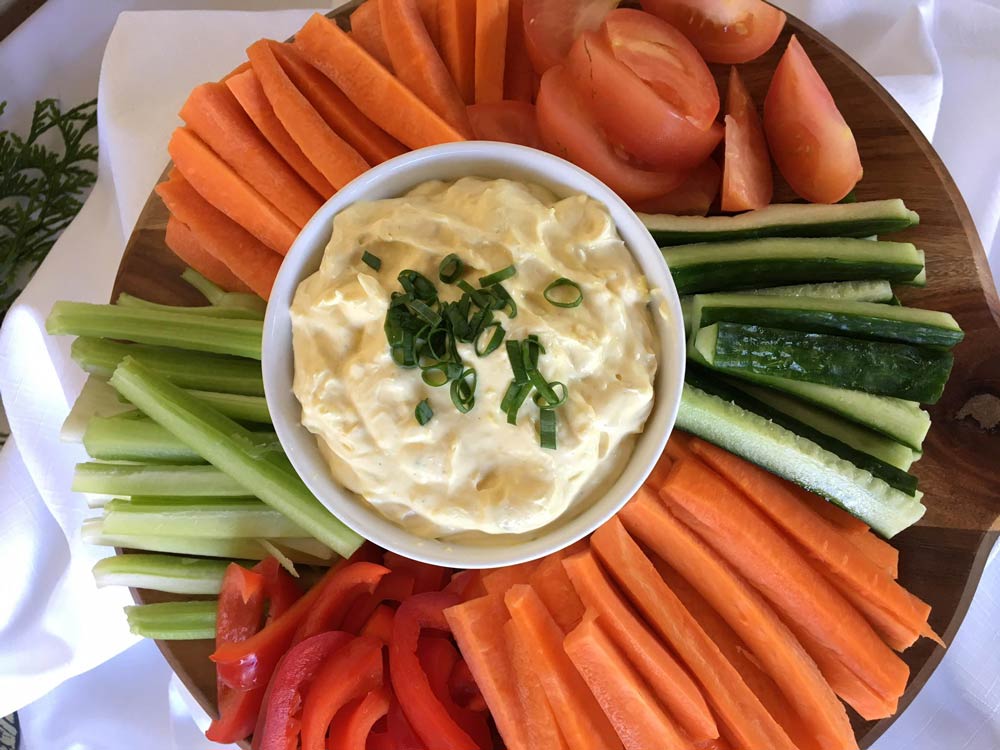 Our Five Star Chefs are David and Lianne Williams. David and Lianne have trained in function catering in the most exclusive hotels in Sydney; they qualified as chefs in the early 90s; and they have each been working in the hospitality industry for decades.
Sprouts employ only the most competent staff in their kitchen. The chain of service offered by Sprouts is unbroken. Down to the last detail, Sprouts strives for perfection.
In keeping with our mission to maintain our position as premier caterers, Sprouts offers an impressive array of services.
Contact Us
What We Offer You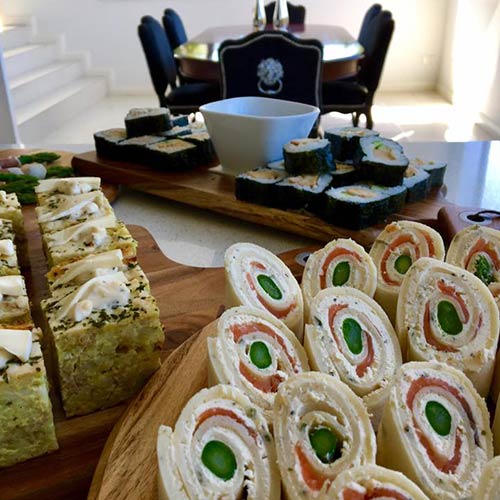 Free Function Quotations, with no obligation.
Tentative Bookings, with no obligation.
Friendly assistance when confirming your menu choices.
David or Lianne can help you choose the right food for your corporate or private function at the right price.
Fine food which leaves our premises fully cooked and prepared, ready for consumption. Transportable packages will be ready for pick up on the planned date or we can deliver. We suggest that if you prefer pick up, you bring an adequately sized esky.
Sprouts offers an impressive array of Menus with flexibility of food choices.
Friendly advice regarding preparation and pre-serving of products.
Staff Hire services: Chefs, waiters and kitchen staff.
Van Delivery of food.
Advice regarding equipment hire which may be necessary for your particular event.
Provision of cutlery or crockery upon request.
Function Quotations forwarded to you for adjustment prior to your event.
Our helpful Reminder List to make sure your event goes off without a hitch.
Use of your Dishes. Use of our Platters.
What You Can Expect
On first contact we gather your specific food choices to prepare your quote.
We then give you time to think about the information you have provided to us and to make any changes as necessary.
You will then confirm the finalised function quote. At this time a deposit may be required.
We then wait to hear from you regarding your final numbers.
Adjustments are then made and a final balance calculated. It's that easy.
Staff Hire Services and Charges
Our staff have the experience and professionalism to take the operation of your function off your hands completely.
When you order your food through Sprouts, we will attend to the set up, heating, serving, clear up and clean up of all Sprouts food.
Should you require, our Chefs and staff will attend to any final food prep that you may need.
You will need to make alternative arrangements for the handling of food not supplied by Sprouts. Ring and have a chat to Lianne or David about your staff requirements.
We recommend:
For canapes and cocktails menu
2 staff up to 60 guests
3 staff from 60-90 guests
4+ staff for 90 onwards (depending upon menu selections)
For banquet table menu
3 staff up to 60 guests;
4 staff from 60-90 guests
5+ staff for 90 onwards (min time frames for staff apply)
For conference function catering
Intermitent staff are generally required to be hired between deliveries and sessions - to collect, clean up and replenish.
RSA Information and Staff Hire Charges
Per food staff member, our rates are $40.00 per hour from Monday to Saturday.
Per RSA staff member, our rates are $44.00 per hour from Monday to Saturday.
RSA staff are available for basic bar service (beer, wine, champagne, soft drinks, etc). We do not provide cocktail making services. It is recommended that you confirm your RSA staff requirements early. RSA staff are only provided in conjuction with our catering service.
We charge a minimum of 4 hours per staff member per function. All charges are inclusive of GST.
Van Delivery and Charges
To assist with your event, Sprouts offer a delivery service to your function location for an additional charge.
We have vans which are equipped to carefully and hygienically transport our food so that it arrives in peak condition ready for your enjoyment.
Our delivery charges for standard orders are:
Local: Camden, Narellan, Mt Annan (not Botanic Gardens), Currans Hill, Cobbitty Village, Elderslie, Smeaton Grange, Harrington Park/Grove, Gregory Hills, Oran Park, Spring Farm - $15.00. Weekend $20.00.
Outer Local: Campbelltown & Suburbs, Mt Annan Botanic Gardens, Menangle, Cawdor, Catherine Fields, Emerald Hills, Willowdale, Leumeah, Minto, Raby, Outer Cobbitty, Mt Hunter- $22.00. Weekend $30.00.
Regional: The Oaks, Razorback, Picton Village, Werombi, Theresa Park, Kemps Creek, Leppington, Bringelly, Prestons, Ingleburn, Hoxton Park - $32.00. Weekend $40.00.
Extended Area A: Wilton, Oakdale, Silverdale, Tahmoor, Bargo, Appin, Glenfield, Liverpool, Wattlegrove, Moorebank, Bonnyrigg, Wedderburn, Thirlmere, Buxton, Lakesland, Middleton Grange - $42.00. Weekend $50.00.
Extended Area B: Sydney CBD, Inner Western Suburbs, Northern Suburbs, Eastern Surburbs, Sutherland Shire, North West Suburbs, Outer Western Suburbs to Liverpool, Southern Highlands, Illawarra. - Deliveries will be charged at an hourly rate of $55.00 per hour.
Calculations will be done by GPS estimation.
Please note: We are closed Sundays.
Extra fees may apply for non standard orders and deliveries out of normal working hours.
Use of Your Dishes
So that you can present your food selections to your guests on your own dishes, Sprouts are happy to cook items in your own dishes or serve food on your own platters.
Should you require this service, we ask that your dishes and platters be brought to our premises at Narellan on the day before pick up or delivery.
Use of Our Platters
Sprouts serve food on disposable or large plastic platters. We do not charge for these platters, however, if our plastic platters are used we do expect them all to be returned to us. If you do not specify which platters you prefer, we will provide disposable platters.
We have a few simple requests:
Pick up fees may apply if Sprouts is required to collect our plastic platters. We ask that you leave these platters in one location and let us know.
All platters should be rinsed soon after use.
All lost platters will be charged at $6.60 per platter.
All charges are inclusive of GST.